#DIHUB_WebinarSeries: Why become a member of the AWS Academy?
DIHUB will be organizing a webinar for Educators on May 7th 2021 at 09:00 – 12:00 (CEST), which is 10:00 – 13:00 Finnish time, to increase the knowledge of educational institutions on cloud services offerings to academia and especially on AWS Academy. The aim of the webinar is also to share experiences around accreditation of educators and organization of teaching using the AWS Academy materials and virtual laboratories. This is the first webinar in the series of Dihub Educator Webinars.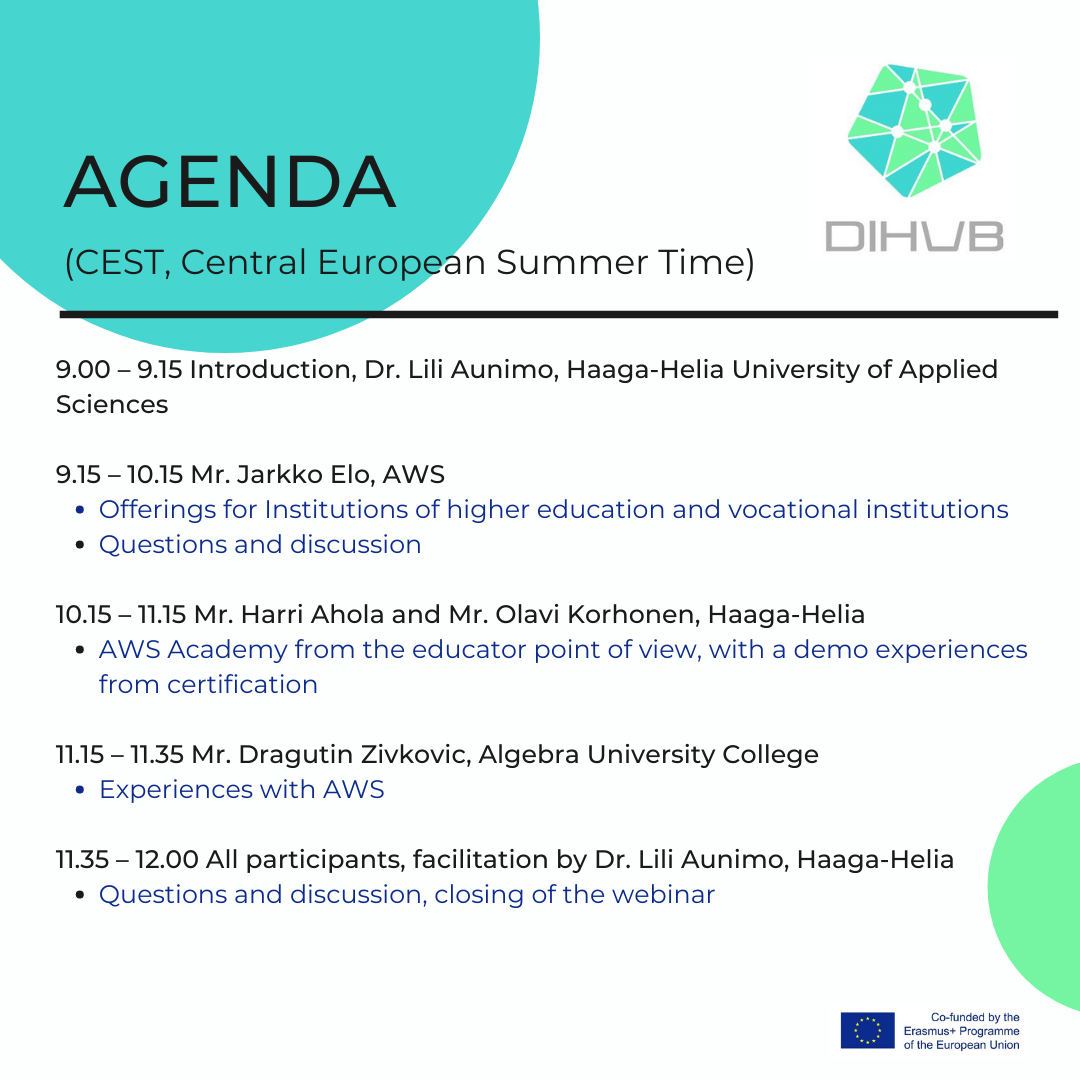 ⇒ Don't miss the opportunity! Join the event through this link.
⇒ If you would like to get more information on Dihub activities for educators, please fill in this form.