ICT- students from Helsinki Business College and the Haaga-Helia University of Applied Science have participated in real business cases based on cloud technology and cloud services during this semester.
Students have studied cloud services related topics in the courses of the Dihub study path. Thereafter they have deepened their knowledge and skills in real-life projects done together with companies.
The business cases are:
a company's ICT platform through the cloud in the area of the catering industry
planning and optimizing web searching "robot" in the area of sustainable development web services
chatbot solution in the e-commerce
chatbot solution in the area of the travel industry
software robotics solution using a Software-as-a-Service model
Students have found studying through business cases very inspiring and motivating. Working through framed, planned, and designed projects give a pleasant and meaningful target for the studies. Students get committed to the projects and learning becomes autonomous, making it possible to learn the so-called meta-skills needed in their work life.
Our findings are also confirmed by the results of the dissertation published by Otto Burman, a lecturer at Helsinki Business College. Burman (2019) shows how the joy of learning psychological ownership and entrepreneurship constructs a learning atmosphere that can be measured and described using quantitative methods.
Teacher/coaches have also noticed how important is to collaborate with SMEs, and how teaching and coaching should be changed for meeting the needs of the business. In DIHUB's training program, the SCRUM methodology is used while students are working in small teams and trying to solve real problems of the SMEs involved.
"Rewarding when you see handprints at work and see the progress", as stated by one of the students.
Besides this, the DIHUB project enriches the collaboration between stakeholders, especially on the secondary level VET and higher VET organizations, which create a unique bridge for students to do parallel studies. This launches a way for the students to continue their studies in higher education as well. On the other hand, higher education can create highly specialized learning modules.
There is still a lot to do in developing the awareness of cloud-based solutions in companies. This offers a huge playground for tight stakeholder collaboration in this rapidly developing field of cloud-based technology and services.
DIHUB project brings SMEs closer to VET providers offering students real business cases. This allows SMEs to develop cloud-based services in many ways by finding innovative solutions to their daily work processes, or developing existing services, or even creating new ones for their customers. It's a win-win situation for all students, teachers, and companies.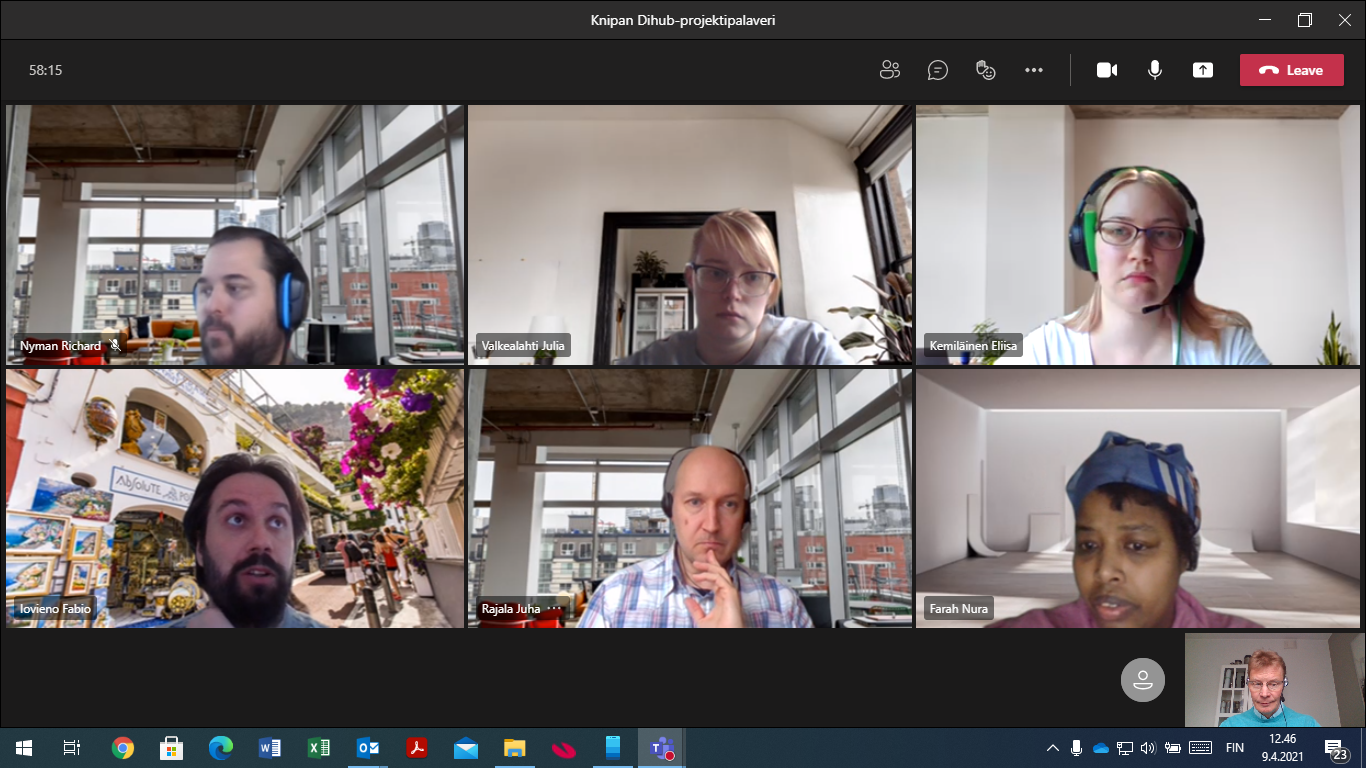 By Lili Aunimo, Helena Miettinen & Jouni Hytönen, DIHUB-project Finland.